When you are planning your wedding you'd like everything to be flawless or near perfect. When you are planning your wedding one of the toughest decisions you'll have to make is picking the location for your wedding day. 
The wedding venue is crucial as it can help establish the tone for your special day. Most of the time the place to be selected is a special place for the bride and groom.
Some couples opt to have their wedding at a separate location. Perhaps they prefer to have their wedding ceremony to be held in a church to create an atmosphere of more reverence and then pick a different wedding location like marriage venues in Caerphilly for the reception.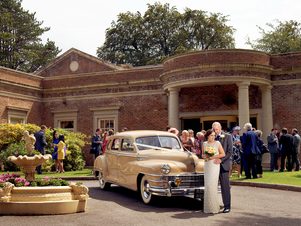 Some couples would prefer to reduce costs and have the ceremony and reception at only one location for the wedding. Your wedding venue will set the tone for your wedding. So, when choosing, you should take these things to consider:
The first one is the wedding budget. There are numerous venues you can pick from, and they will be available. The question is, are you able to be able to afford them? If you're making plans for your wedding you need to be able to budget your funds and reserve a portion for each element of the wedding. The amount you budget for the venue will depend on the number of guests you intend to invite. Of course, the larger the venue will be, the more money you'll be charged.
The other thing to be thinking about is the wedding date. If you're considering using two venues for your wedding, you must be sure that both venues are open on the same day. When choosing the wedding time, it's ideal to select the date a year in advance.